24/7 Staff on property and video surveillance.

While at My Dog's Sleepover, your dog can look forward to a fun, comfortable & safe staycation. We offer spacious dens complete with raised Kuranda beds, relaxing music, and antimicrobial Protect-All Flooring™ in a climate-controlled with fresh air exchange setting to allow for maximum comfort. Located on premises is an apartment, where a Care Team Member is onsite to offer care and video surveillance 24/7, allowing us to monitor our canine guests and promptly address any needs they may have throughout the night. During their stay your pup will be rotated outside into one of our seven large, private yards at least four times every day. The length of time each dog spends outdoors is obviously weather dependent.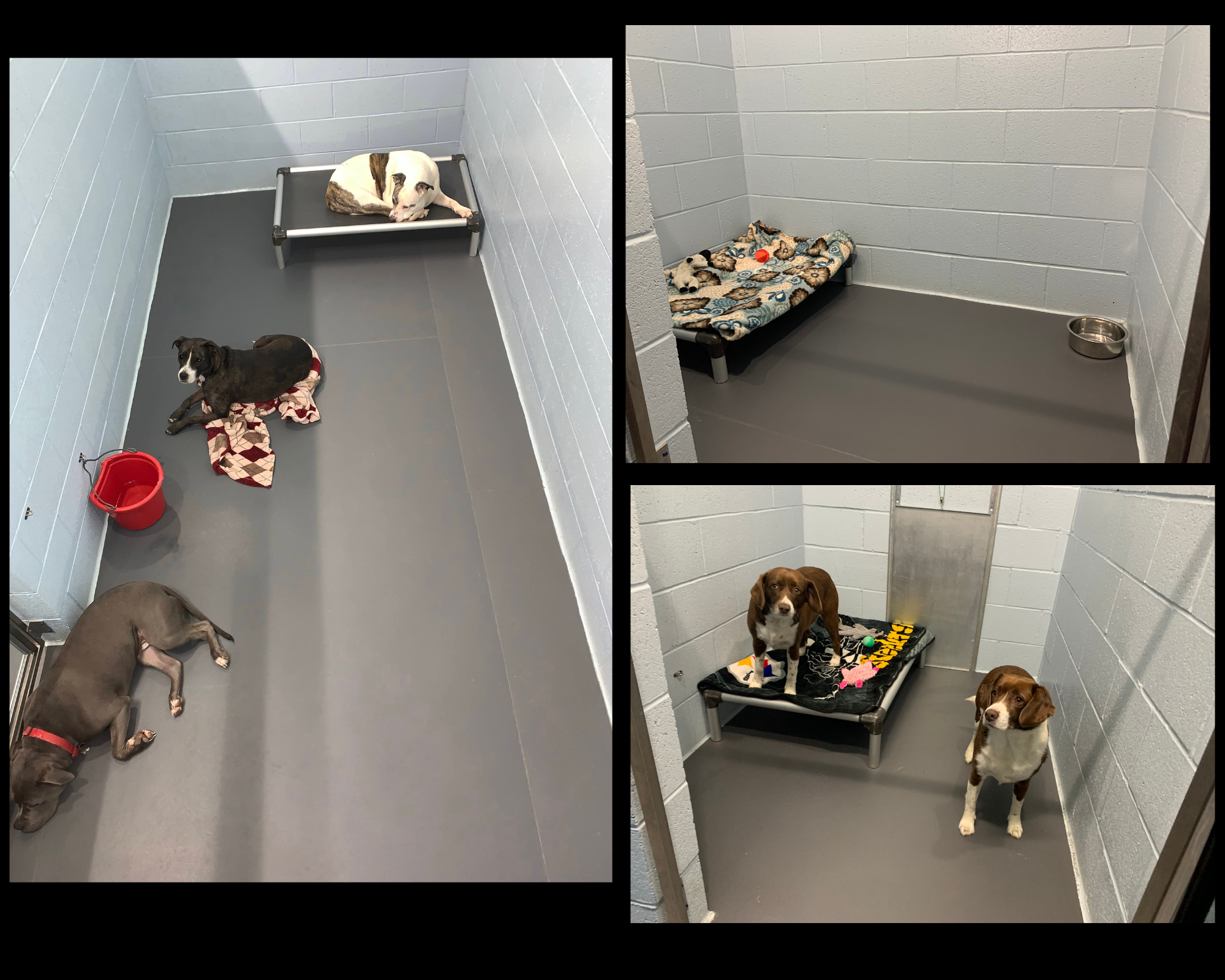 We highly recommend scheduling daycare or an overnight trial prior to boarding for all new pets. This will help your dog adjust to our boarding routine and reduce anxiety. Due to our consistent daily routines your dog will quickly acclimate to the new environment, increasing the likelihood of a comfortable stay with minimal stress. A well-adjusted pup is a happy pup, who eats well and sleeps through the night.
Credit Card information REQUIRED to be on file in order to schedule Boarding.
Non-Peak/Holiday Seasons: 3-day notice prior to check-in date required for changes and cancellations
Peak and Holiday Seasons: 7-day notice prior to check-in date required for changes and cancellations
Deposit will be forfeited if appropriate notice is not given
Front office is closed to observe the following holidays:
New Year's Day, Easter, Memorial Day, Independence Day, Labor Day, Thanksgiving, and Christmas
*Boarding pick-up and drop-off dates need to be scheduled the day before or after observed holidays*
Rabies, Distemper Series, Bordetella, Negative Fecal Exam are required to board and records must be received by MDCC no less than 2 days prior to check-in.
We recommend Flea / Tick Prevention, Canine Influenza, and Lyme Disease Vaccination.  Bordetella and Fecal Exam (with negative results) required annually.  Titer tests provided by veterinarians showing immunity accepted on annual basis for Canine Distemper, Parvovirus and Adenovirus.
What to expect upon arrival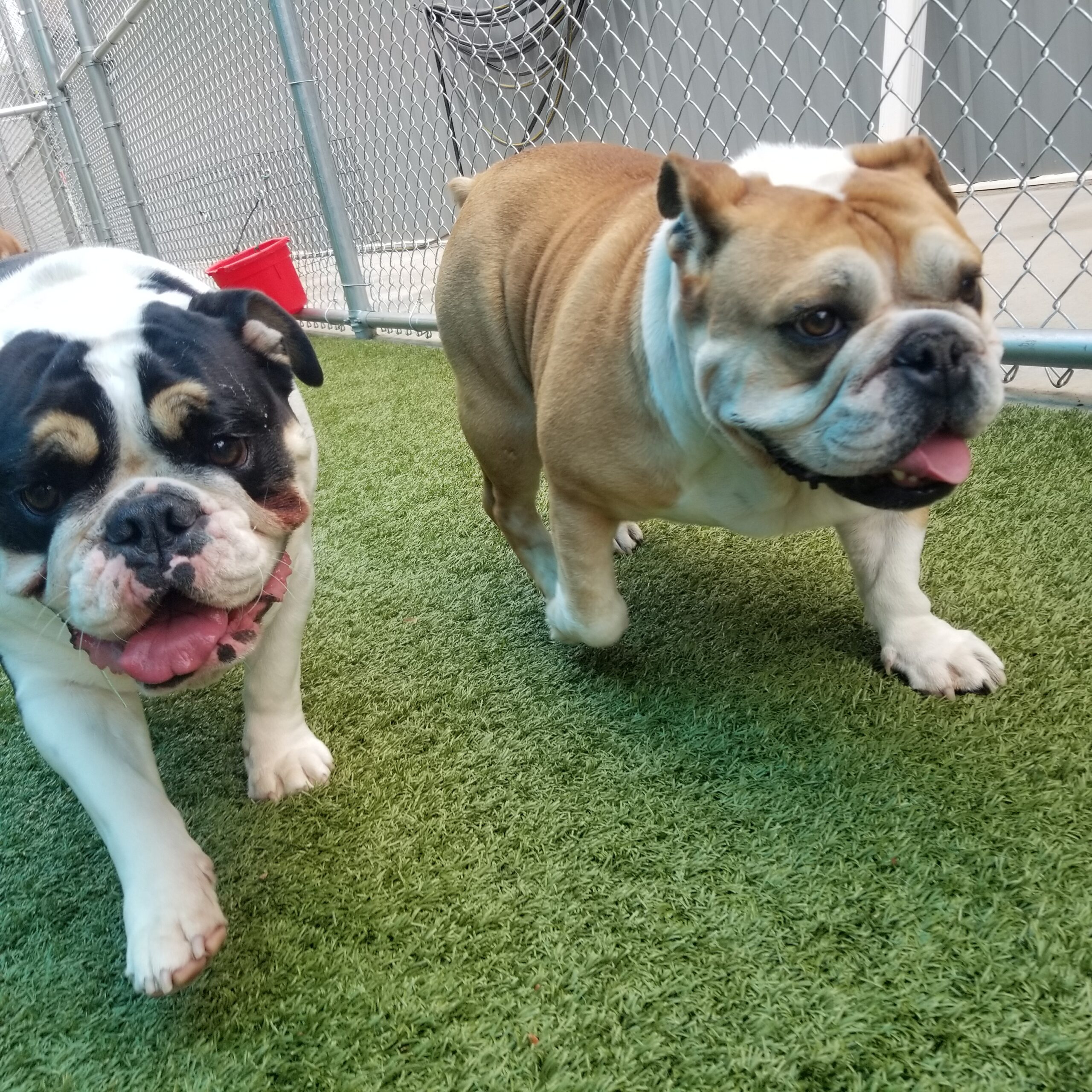 Upon arrival at My Dog's Sleepover your dog may act nervous. He may become vocal, shaky and salivate. This is perfectly normal. Dogs are very sensitive to transition. Some dogs arrive excited and become bouncy and playful. All of the above can be indicators of normal stress a dog experiences when going to someplace new, even if they have been there in the past. Excessive panting is another stress indicator and usually happens when the dog first enters the facility. This typically does not last more than a few hours.
When your dog is in the den he may experience some initial anxiety, but usually this only lasts for a very short time and he will begin to become at ease when realizing the atmosphere is safe and predictable.
For the first 24-48 hours many dogs do not eat. This is very common and our staff is experienced at using various methods to help him return to his normal eating routine. If a dog adamantly refuses to eat his own food or treats, My Dog's Sleepover can provide different food (such as canned chicken, broth, rice, etc.) so that he starts eating again, or at least gets nutrition during his stay. Once he starts eating again he will usually return to eating his own food. You will need to give us permission to try other foods, so we can provide him nutrition if he has not eaten for at least two days, by indicating so on the application.
Vomiting and diarrhea are obvious negative reactions to a change in surroundings. Stress alone can cause these to occur. Your dog may have seen you packing a suitcase, loading the car and other things that are out of his normal routine prior to coming to My Dog's Sleepover. The more his owners make a fuss around the dog especially during transition (drop off), the more likely he will experience additional stress. Typically, negative reactions are gone after the first or second day.
What to expect upon return
Scratch and Cuddle time is free as it should be! 
The last thing we want to do is keep a dog in its den all day!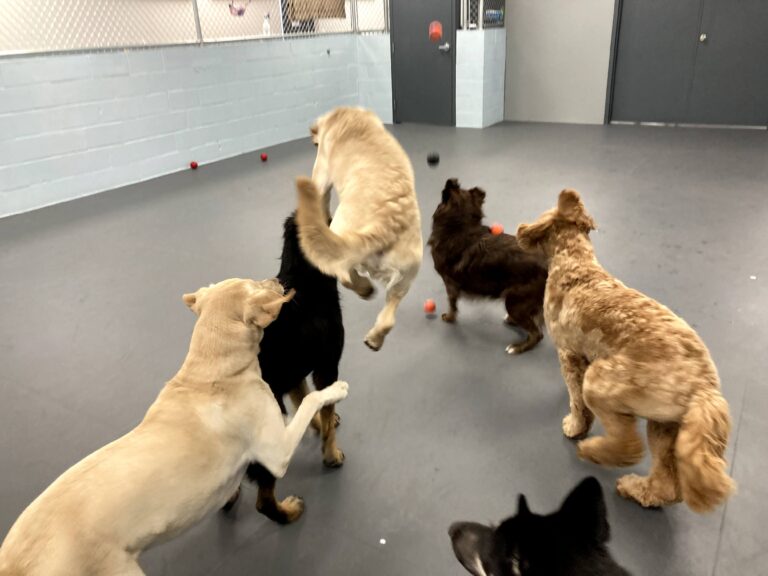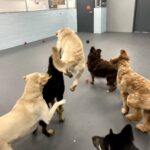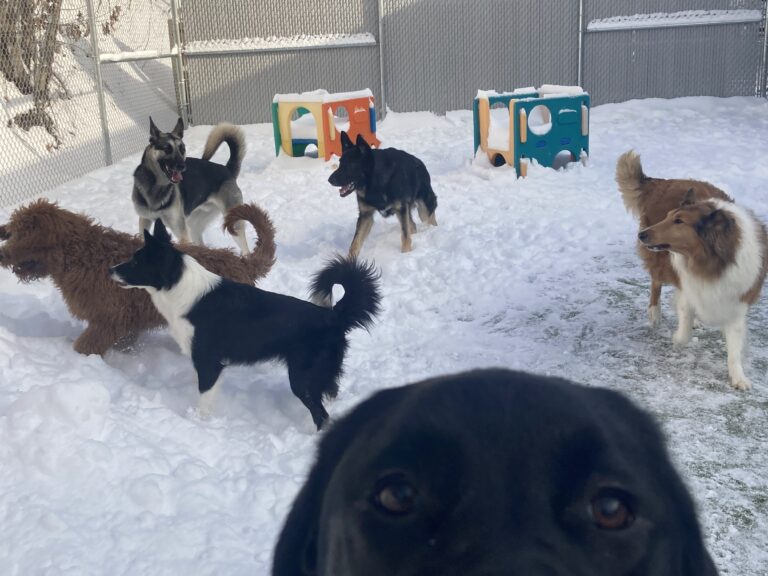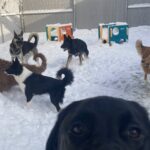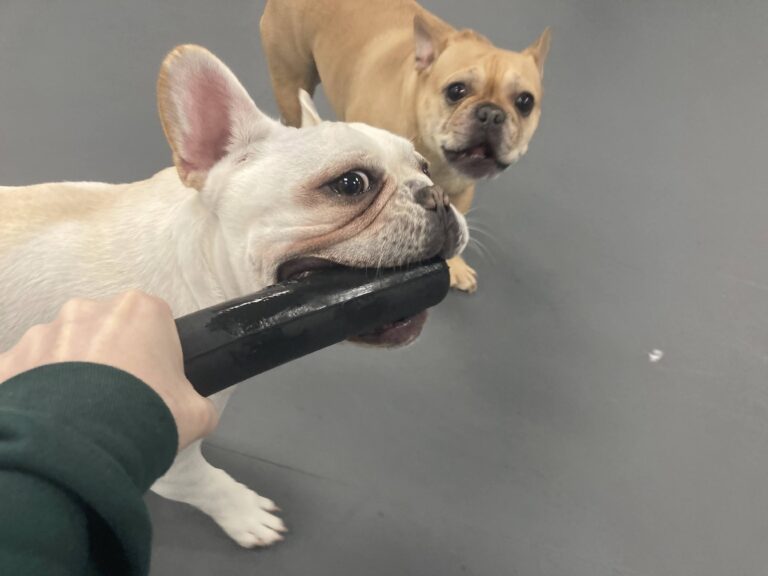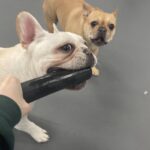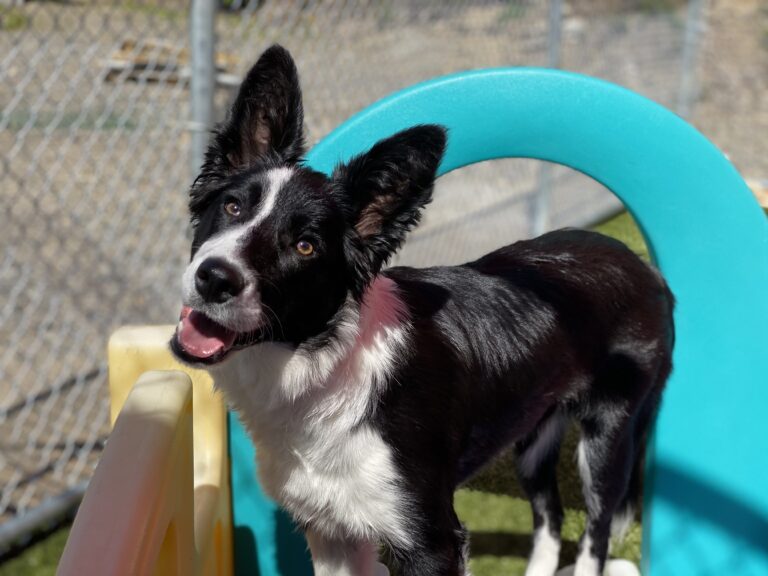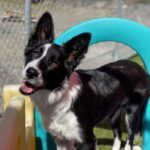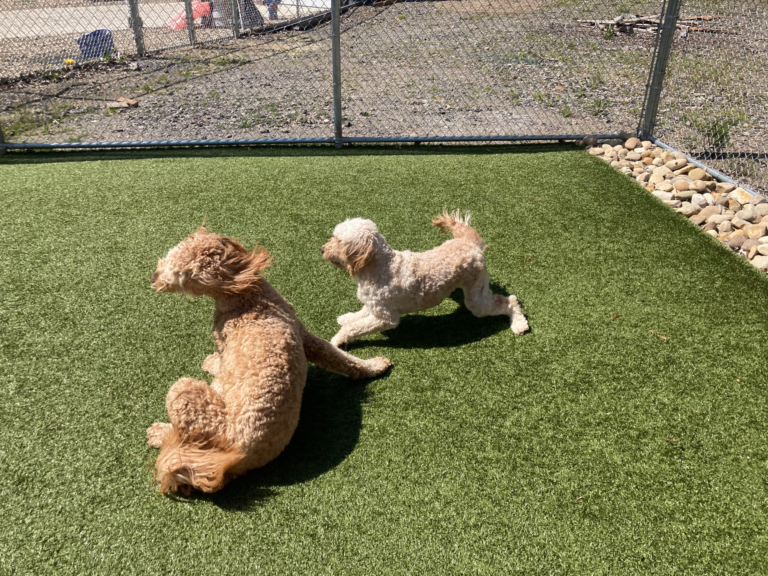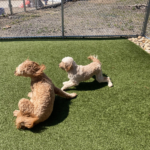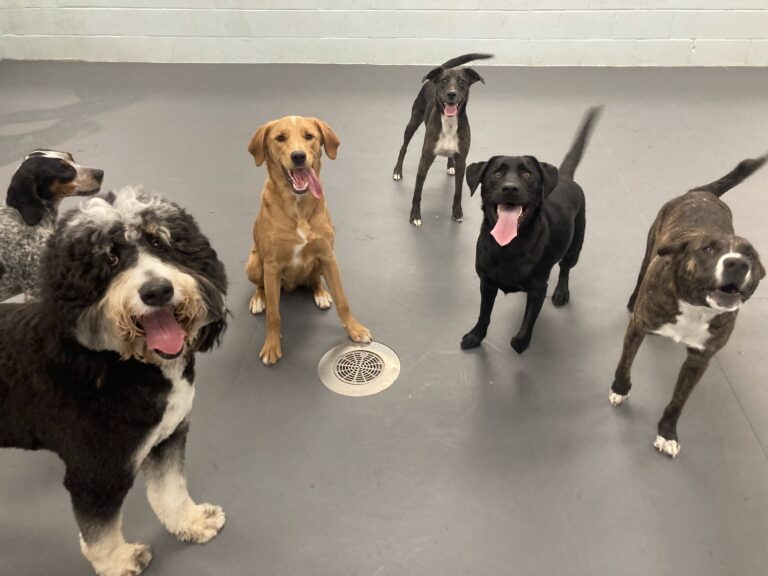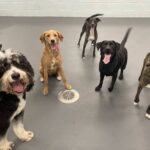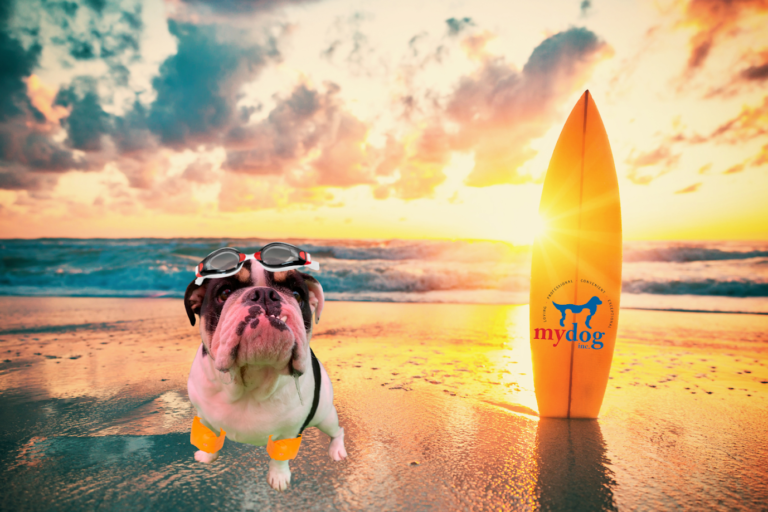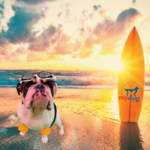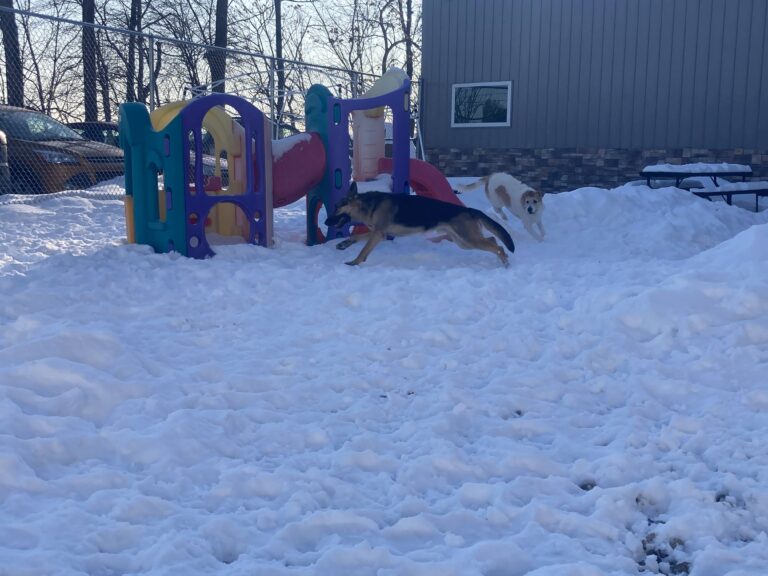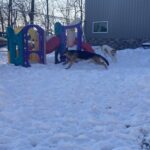 **  My Dog's Sleepover is a fun, exciting and predictable experience for your dog. Some dogs run around and engage during their free time with other dogs, while others prefer to just cuddle with the staff. We strive to keep them comfortable and feeling secure, even during playtime. Dogs usually leave My Dog's Sleepover tired and happy
REGISTRATION PROCESS:
Clients must create/update owner portal account, read/sign all contracts, and provide proof of required vaccinations and fecal no later than 2 days prior to reservation. Not all dogs are candidates for group play. Dogs will be evaluated for suitability and discussed with owner.
New Client Portal Registration
We will receive your information electronically after you register and will contact you to discuss how we may be of service.
Register As A New Client
Existing / Returning Client Portal Login
Login with your email address that you have supplied to My Dog, Inc. and your chosen password.  As always, contact us directly with any questions you may have!
Login To Client Portal
Payments
Deposit necessary to schedule boarding appointment is equal to 1 night stay per dog.
Credit card information required to remain on file for duration of stay.
3 days advance cancellation required prior to check-in date to avoid forfeiting deposit during non-peak season.
7 days advance cancellation/modification required prior to check-in date to avoid forfeiting deposit during peak/holiday season.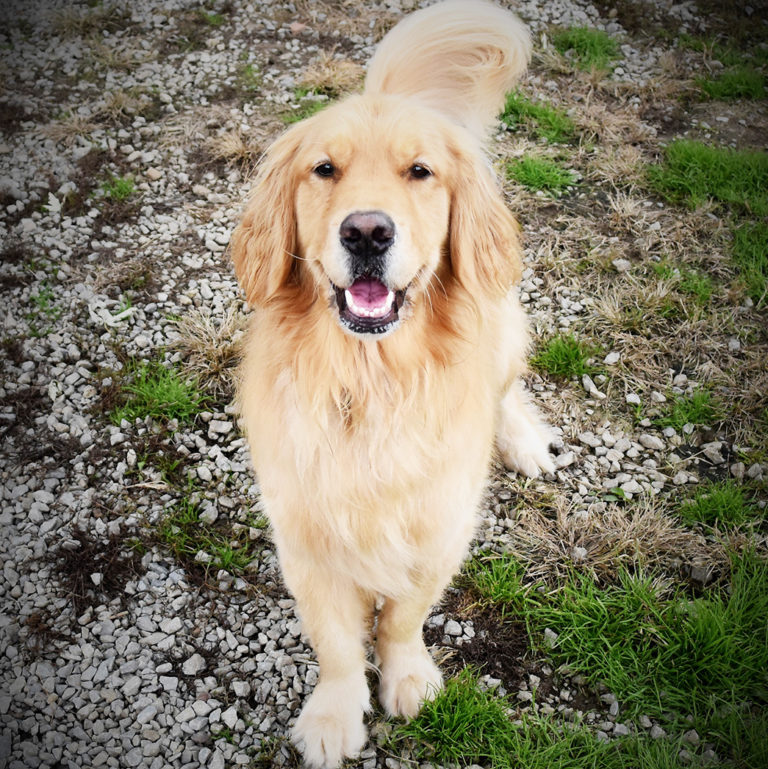 Request boarding services