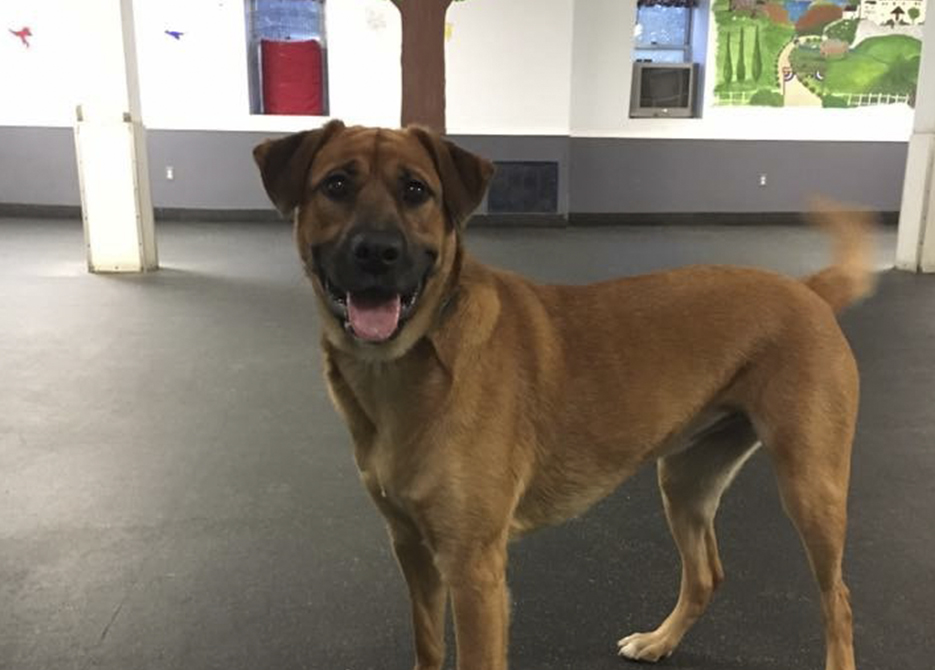 Experience structured play and social time.

At My Dog we do our best to keep the same routine every day.  When dogs are in a stable, consistent environment they are at their best!  We provide walks or outdoor play (depending on weather) every 3-4 hours.   We incorporate structured play and social time with other dogs and Care Team members too. Our dog daycare clients receive lots of exercise and affection throughout the day including cuddles and belly scratches!
3 Outdoor Play Yards & 6 Indoor Areas
We would love to play and exercise with your pup(s) at the Care Center! We have 3 outdoor play yards and 6 indoor daycare areas to help your dog to socialize and release pent up energy.  Our indoor play areas have ergonomically correct rubber flooring for maximum comfort.

MDCC is different than other places because we separate dogs according to temperament. We are thankful to have several play areas so there is an excellent possibility with matching your pup's style with a good environment to suit his/her needs.
Breakfast, Lunch, and Dinner
Dogs that are in our care for over six hours get a two hour nap that begins between 11am-12pm.  Many owners request their dog have a meal during their stay and will supply the instructions and food.  We provide a private setting so they can eat without disruption!  Breakfast is typically between 7-8am, lunch is given at the start of nap time and dinner is served around 5pm.  Note: Homemade Gourmet Frozen treats available for purchase.
Package rates are provided for your savings.  Remember your dog is a social animal, and a tired dog is a well-behaved (and happy) dog.
While many dogs enjoy a group setting, others are not good candidates. It is possible that a daycare setting will not be suitable for your dog.  Sometimes dogs that do not have experience in a group setting need to learn social etiquette. We are trained to help with that (such as a child going daycare or school for the first time).   A dog that is aggressive or unstable will not be permitted in daycare for the safety of everyone involved.
Dogs cannot attend if they have stitches or open wounds, fleas or any contagious ailment, for obvious reasons. Dogs that are over 10 months old must be spayed or neutered to attend My Dog's Playcare.
Rabies, Distemper Series, Bordetella, Negative Fecal Exam, Flea Preventative
We recommend Flea / Tick Prevention, Canine Influenza, and Lyme Disease Vaccination.  Bordetella and Fecal Exam (with negative results) required annually.  Titer tests provided by veterinarians showing immunity accepted on annual basis for Canine Distemper, Parvovirus and Adenovirus.
Our dog daycare clients receive lots of  excercise and affection throughout the day including cuddles and belly scratches!
Daycare Application Process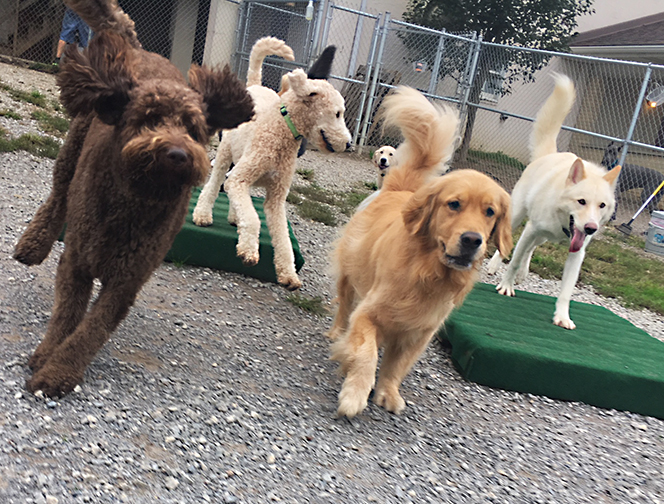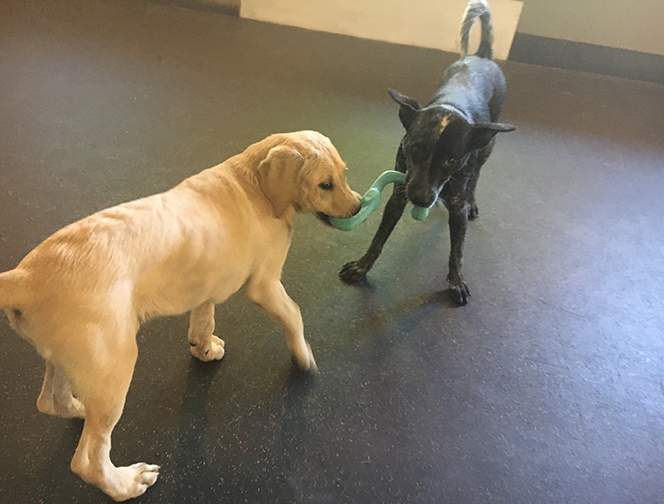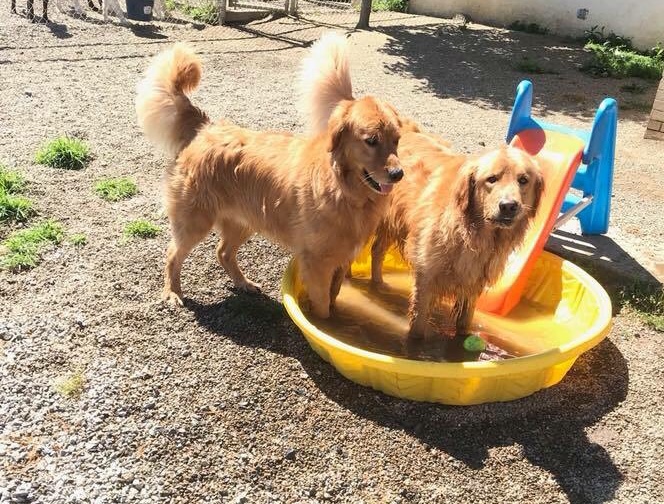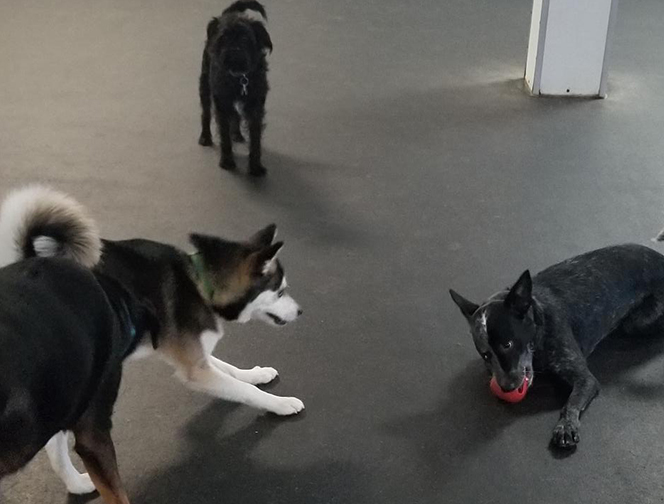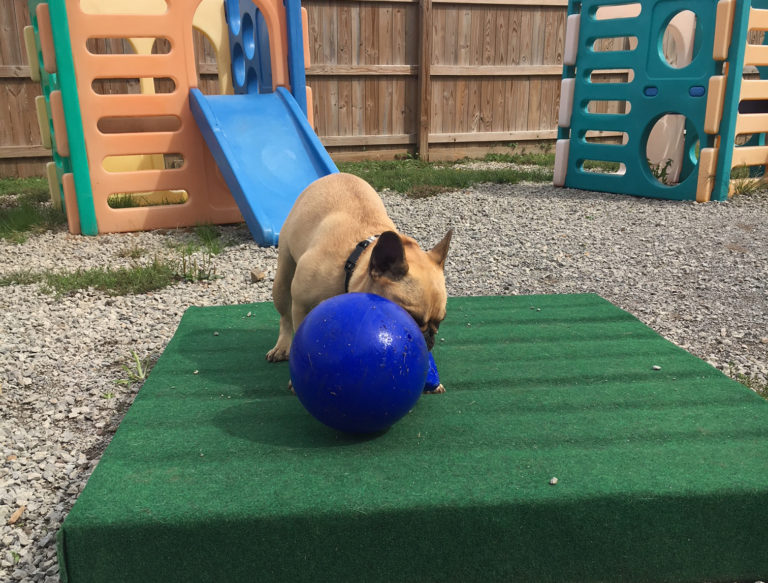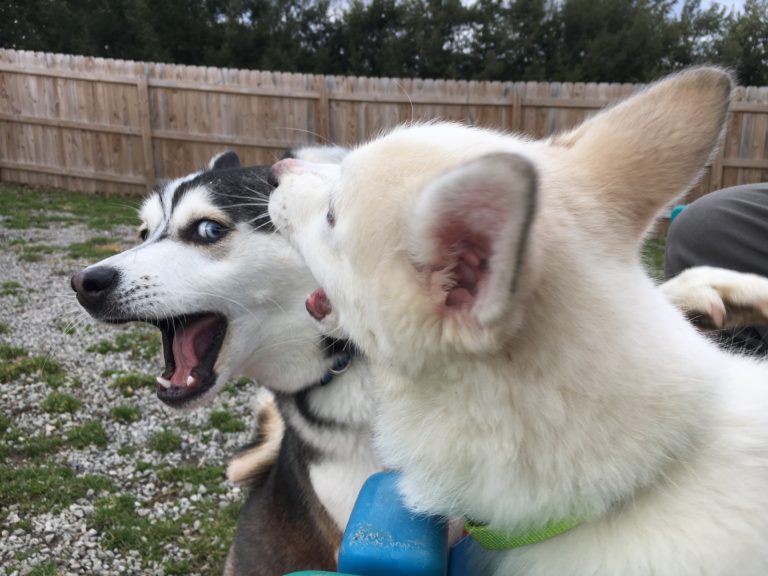 **  Daycare must be scheduled and is available Monday-Friday from 7am-7pm. Should you need to cancel or reschedule please contact our office by 8am on the scheduled date. This will avoid the scheduled daycare charge and allow us to fill the appointment.  We offer Saturday daycare from 9am-5pm, Oct. 1 – April 1, with the exception of major holiday weeks. Flat rate of $20 with multiple dog pricing available. Please contact our office for scheduling and details.
APPLICATION PROCESS:
ALL PACKAGES MUST BE PAID IN FULL AT TIME OF PURCHASE
Clients must fill out an application, contract and provide proof of required vaccinations on or before day of appointment. Not all dogs are candidates for group play. We will evaluate your dog for suitability in group play and discuss our findings with the owner.  By working together, we can provide a consistent approach to helping your dog with social etiquette.
New Client Portal Registration
We will receive your information electronically after you register and will contact you to discuss how we may be of service.
Register As A New Client
Existing / Returning Client Portal Login
Login with your email address that you have supplied to My Dog, Inc. and your chosen password.  As always, contact us directly with any questions you may have!
Login To Client Portal